Mike Pence served Donald Trump for four years as Vice President.
But that is all out the window.
And Mike Pence dropped a bomb on Donald Trump that no one saw coming.
As Black Eye Politics reports:
In the last week of December a candidate filing form appeared on the Federal Election Commission website indicating Mike Pence was officially running for president.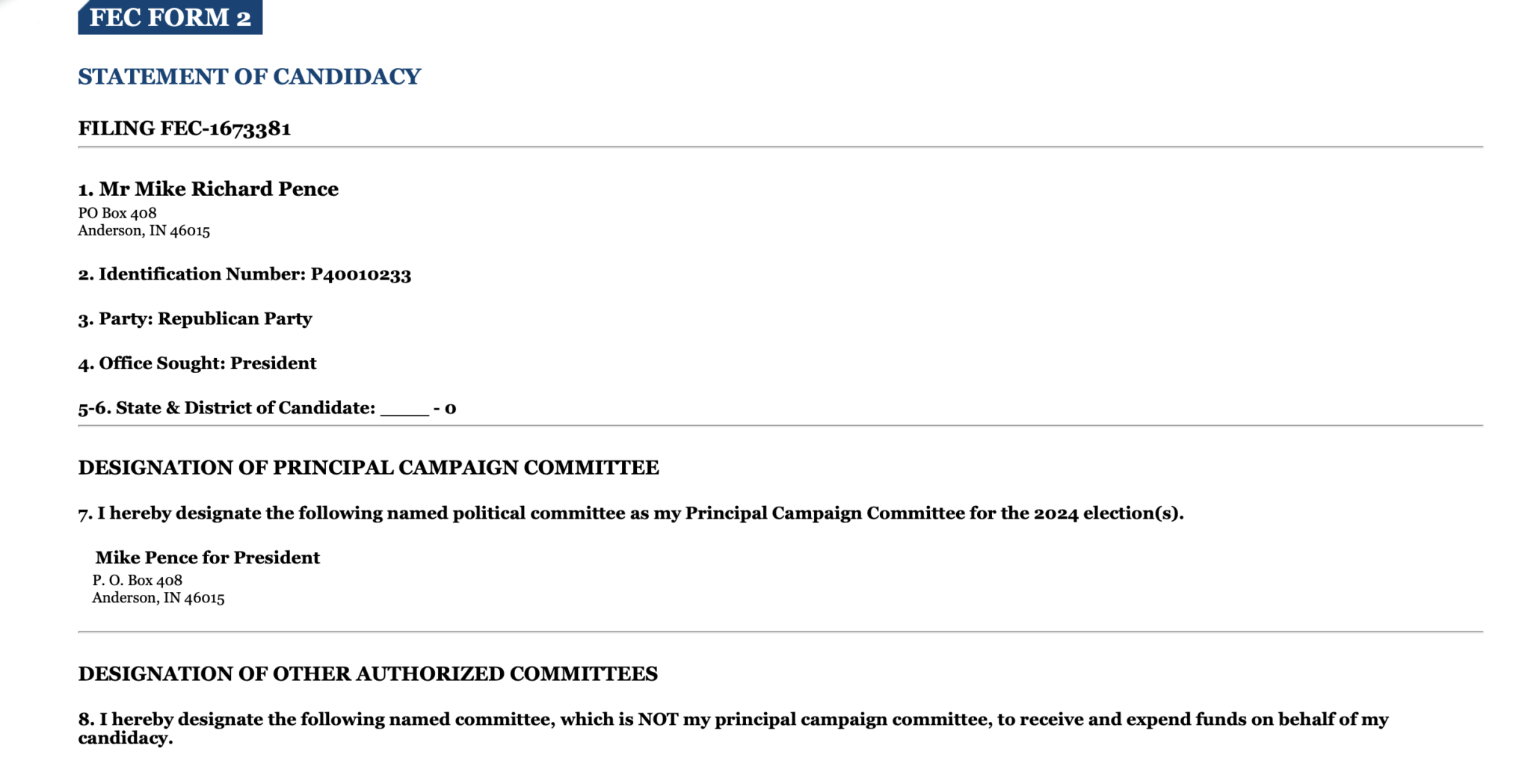 The form used a P.O. Box address in Pence's native Indiana as the location for campaign headquarters.
But it was apparently a clever hoax.
Pence's spokesman Devin O'Malley posted on social media that Pence did not file that form and that it was a clever fake.
"Former Vice President Mike Pence did not file to run for President today," O'Malley wrote.
On Pence's candidate filing forms in the past, he has used the name Michael Richard Pence and this imposter form used the name Mike Richard Pence.
But Pence does not deny interest in running for president.
During an interview on Fox News to promote his book "So Help Me God" Pence stated he would pray about the decision and run if called.
But Pence added that he does get people asking him if he will run for president in 2024 and that it does humble him.
"I think if we were ever to step forward to serve the American people that would be to take all the experience that we've had and run for national office," Pence began.
"But I'm always humbled to be asked," Pence continued. "You know, somebody asked me the other day if I ever thought about running for president and I said, 'No more or no less than any other kid that grew up with a cornfield in his backyard.'" 
Pence clearly has an appetite to run for president in 2024.
But whether or not the Republican Party has an appetite for Mike Pence to serve as president is a completely different story.
Polling data consistently showed Florida Governor Ron DeSantis and Donald Trump far ahead of the field with Pence lagging behind in the low single-digits.
If Pence runs for president, he will enter the race with no base of support.
Trump backers will never vote for Pence because they think Pence sold out Trump on January 6.
Even though Pence pointed out the Constitution did not give him the power to reject Electoral College results Trump supporters do not believe Pence fought hard enough for President Trump after the 2020 election.
Conservatives looking to move on from Trump view DeSantis as a stronger option in large part over the fact that when Pence was governor of Indiana he folded to pressure from woke corporations and rescinded a religious liberty bill.
And establishment RINOs will choose candidates like Tim Scott, Nikki Haley, Larry Hogan, or Liz Cheney due to their never being able to trust Pence because he loyally served and defended Donald Trump during their four years in office.
Despite this false alarm Mike Pence is very likely to run for president.
But the Pence 2024 campaign looks doomed from the start.